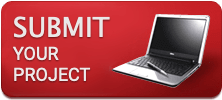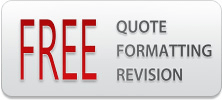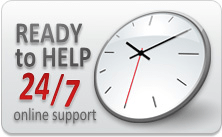 Benefits
| | |
| --- | --- |
| | Any level, any complexity, any deadline |
| | Highest quality from professional experts |
| | Satisfied customers all over the world |
| | Affordable prices that fit into your budget |
| | Discounts for loyal customers |
| | Urgent assignments (completing in less than 4 hours) |
| | 100% confidentiality |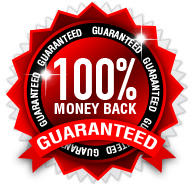 Terms and Conditions
Section 1: ACCEPTANCE OF TERMS OF USE
Use of this web site is subject to the terms of this "csdepts.com Terms and Conditions" as well as any and all other policies published, at any time, on this web site. This agreement should be fully read and understood before using the csdepts.com web site. By using this site, you fully agree to be bound by all terms and conditions of this agreement. csdepts.com reserves the right to modify the terms and conditions of this agreement at any time, without notice. Any changes will be required aspects of the terms and conditions and subject to the same rules as put forth here.
Section 2: INTERPRETATION
In the following document:
"csdepts.com" herein after also known as "Website"
"You", "Yours", "User", or "Customer" mean and address to you or/and another person submitting to the website on your behalf.
"We", "Our" or "Company" mean and address to csdepts.com.
"Product" is a solved programming assignment, task, programming problem, or project that is sent to the Customer according to her/his Order.
"Order" means an order that is written in a standard electronic form submitted and filled by the Customer. Order defines the scale of work and other demands of the Customer regarding the Product.
"Content" is any information submitted on behalf of the completion of the order or product and is defined as content from the school or information you have submitted to work on the assignment.
Section 3: ASSIGNMENT EXPERT SERVICES
This site is owned and operated by csdepts.com. We provide services on an "AS IS" and "AS AVAILABLE" basis. Use of this site is contingent on acceptance of all policies in this terms and conditions, and your compliance with all legal and regulatory environments in your local area, and does not assume to take precedence over any applicable local or federal laws. Use of this site is prohibited to minors. Purchasing services, or applying for services, constitutes agreement with these terms and conditions, including but not limited to that you are of legal age and right to use these services. When you submit a payment or order, it is assumed that you have read, understood and accepted all the conditions and terms. These terms are accepted by submitting a payment or order, and defines that you are bound by the conditions and terms that establishes the whole agreement between you and csdepts.com.
Section 4: OUR SERVICES
When you submit a payment or order, it is understood that you have read, comprehend and accepted all the conditions and terms. In addition, by submitting a payment or order, you are bound by the conditions and terms that establishes the whole agreement between you and csdepts.com.
Purchase of the service, or intent to make a purchase by making the payment or/and order, is intended for Your personal use or consultation only, and is not designed to be considered a transfer of copyright nor do these Products presume to be outside the rules and regulations of copyright and proprietary information. All the projects are solved by freelance programming experts who have assigned all rights and ownership of the Products to the Company, as property of csdepts.com.
Section 5: COPYRIGHT & PERSONAL USE
The materials and content displayed on this web site, that are not specifically customer uploaded items, including but not limited to text, software, graphics, video, music, sound, names, logos, trademarks and service marks are the property of csdepts.com, its affiliates or licensors and are protected by copyright, trademark, patent or other intellectual property laws. Users agree not to upload, post or transmit any material for which they do not hold legal copyright, without the consent of csdepts.com. Customers agree that materials provided to them through the services are property of csdepts.com and must have written consent to be posted or published on other sites or documentation.
Users who upload content to csdepts.com grant csdepts.com an unrestricted and non-exclusive right to display and utilize the uploaded content, as per the requirements of the order or request, in the manner that it will be viewed by employees of csdepts.com, and other related staff members or affiliates. Users maintain the copyrights to their content; however, product acceptance does not constitute as copyright transfer. You may make a single copy of products, articles or other portions of content published on this site, on your hard drive or in print, for your own personal, non-commercial use. Use of these materials for other than intended purposes is grounds for ban from the website and relinquishes any future rights to materials.
Section 6: PLAGIARISM
All Products are intended for academic research and consultation only, and are not designed to replace personal work done by students. The rules and regulations of your schools, colleges, and universities must be applied to all products and orders received from our organization. Customers are responsible for understanding their plagiarism rules and regulations for all Products and Orders received from our Company. The Company is not responsibility for any illegitimate or otherwise inappropriate use of the Products or Orders obtained from Our website – including but not limited to misuse, misrepresentation, or inaccurate utilization.
Section 7: ACCEPTANCE AND REFUND POLICY
We reserve the right, at our sole discretion, to refuse or cancel any Order or Product request for any reason. Please note that there may be orders that cannot be accepted or are unable to be accepted. Some situations may result in your order being canceled due to inaccuracies in Product availability or pricing information. If your Order, or any portion of your Order, is canceled you will be notified and advised of the situation.
In addition, if your Order is canceled due to payment processing issues, you will be notified and advised of the situation in order to make appropriate corrections as needed. IF your order is canceled after payment is received, by csdepts.com, before completion and submission of the Order to you, for any reason, your payment will be returned in the amount received.
Refunds are not guaranteed, and are at the full discretion of the employees/support teams of the Company. IF you are unsatisfied with the quality of your work, you may submit a dispute or contact the support team for further assistance, at no time will any other statements or agreements be construed as a refund guarantee or promise for refund. All final decisions on refunds are the sole discretion of the Company.
Section 8: WARRANTIES
Acceptance, including making the payment or/and the acceptance of the Order, is in agreement that You concede that You completely understand and agree with the above-mentioned statements including the following:
Any kind of information given in the Product must be used properly.
All the Products are intended to be used for academic research, reference or consultation only.
All Products are provided by the freelance programming experts who have given all rights and ownership to the Company.
You accept that fixed price presupposes time, solving and delivering of assignment and the maintenance, advertising and administration of this Website is for educational purposes.
You agree that acceptance of the Product is intended for one time use and agree to destroy the Products after its single use. No copies may be made for commercial use or other uses.
In addition, the Company makes no further claims to accuracy or reliability of information provided, the site is intended as an educational source of reference, including but not limited to developing additional research or assistance; however, intended purpose is not to replace educational sources of learning or tutoring.
Section 9: WARRANTY DISCLAIMER
csdepts.com makes no further warranty of any kind whatsoever, and specifically disclaims and excludes all other warranties of any kind or nature whatsoever, directly or indirectly, express or implied, including, without limitation, as to the suitability, productivity, accuracy, fitness for a particular purpose or use, timeliness, condition, or any other matter with respect to csdepts.com Products and Orders.
Section 10: LIMITATION OF LIABILITY
Under no circumstances and under no legal or equitable theory, whether in tort, contract, strict liability or otherwise, shall csdepts.com, or any of its affiliates, employees, managers, owners, support team, or writers be liable to you or to any other person for any indirect, special, incidental or consequential losses or damages of any nature arising out of or in connection with the use of or inability to use the csdepts.com web site, including, without limitation, damages for lost profits, loss of goodwill, loss of data, work stoppage, accuracy of results, or computer failure or malfunction, even if an authorized representative of csdepts.com has been advised of or should have known of the possibility of such damages. In no event will csdepts.com be liable for any damages in excess of the fees paid by you in connection with your use of the site.
AMENDMENTS
You accept that We may change these Conditions and Terms as needed and that all changes will appear in these pages. We recommend checking these Terms and Conditions before placing Orders or accepting Products to review if any changes have occurred.
DEADLINE CONFIRMATION

Mind that after the payment is performed, the deadline will be shifted according to the period corresponding to that from the moment of setting the price till the moment it was paid.
The deadline, shown in the admin panel and specified by the expert, is only valid when all additional information is provided. In case the customer fails to provide additional information needed to accomplish the assignment - the deadline for this assignment will be delayed until additional information is received.
We will send you the completed assignment within the time specified in the "deadline" field. Keep in mind that the "deadline" field must indicate the exact date and time when you would like us to send you your assignment. We reserve the right not to send your assignment earlier than the exact time specified in the "deadline" field.
DELIVERY POLICY

We ask our customers to assign the deadlines to all orders, so we deliver the services exactly within the needed timeframes. We recommend our customers to provide the manageable deadlines, so csdepts.com could guarantee the high quality of works and revise the matter in case there are any questions or concerns.
DISPUTE TERMS

All disputes regarding Products and Orders must be submitted to the support team within 14 days of acceptance of the Order or Product, disputes after that date will not be considered for refund. Orders and Products prepared and not accepted within 14 days of completion and sending are considered to have been accepted and no refund will be pending. The customer has the right to start a dispute over the correctness, accuracy, or the completeness of the Product or Order within this period for consideration of a refund and review of the Product or Order.
ORDER STATUS UPDATE

You'll be informed about all the changes regarding the status of your order. We reserve the right to send informing letters on the email specified in your profile.

Updated August 24, 2020