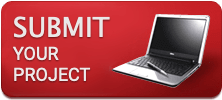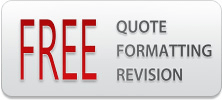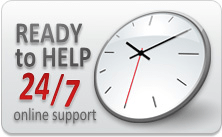 Benefits
| | |
| --- | --- |
| | Any level, any complexity, any deadline |
| | Highest quality from professional experts |
| | Satisfied customers all over the world |
| | Affordable prices that fit into your budget |
| | Discounts for loyal customers |
| | Urgent assignments (completing in less than 4 hours) |
| | 100% confidentiality |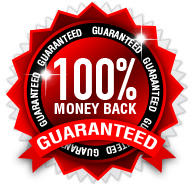 Advanced Python Programming Help
Python projects are developed using a general-purpose high-level programming language that includes a number of difficult coding needs that are not as simple as it may first appear. The typical development of Python projects is similar to Ruby, Perl, and others.
However, the differences can make the Python programming projects more difficult and more frustrating. When you need assistance from Python online helpers, you need Python help function experts with experience in the programming languages that you are using.
Python code help from real experts
multi-paradigm programming language - allowing object orientated and structured programming, and features for aspect-orientated programming and functional programming;
statements including - if statement, while statement, class statement, try statement, for statement, and statements that define functions or methods, etc.;
require using and understanding PEP, the standard library, and expressions, etc.;
may need advanced Python help.
We have Python online experts that will reduce your headaches and get you the best solutions – every time, for any of your Python homework needs. When you need the right answers for Python projects, include completing scripting and debugging, you need solution providers with experience and practice.
Most Python homework will include numerous applications and debugging needs in the same lessons and it is not unusual for students to struggle with solving Python problems. We are here for professional help with python programming.
CSAdepts.com - the best Python online expert support
experts with both experience and degrees in programming;
dedication and commitment to reaching your needs using up-to-date information and research;
striving to fulfill all your needs - deadlines and specifications.
The best assistance for all your Python project needs - right here at Computer Science Adepts – filled with the best Python solutions online. When you need the best Python help, problems completed on time, and dedicated to meeting your strict requirements, you need successful Python problem solving experts.
Our service is dedicated to providing you the best Python solution providers online. We are committed to solving your Python needs, requirements, and to your specifications every time. Computer Science Adepts is about supplying you with choices – payment choices, contact choices, and even discount options for returning customers.
Get the highest quality advanced Python help online
our expert services are built from a team of degree-holding Python programming solution providers;
all the tasks levels required for your simple or advanced Python projects, we even have PhD level solution providers;
we offer secure and reliable payment, feedback, and contact methods;
your privacy is guaranteed – we never share your information with anyone.
Always the best advanced Python online experts here at CSAdepts.com, available with the highest quality Python online assistance and able to resolve your Python related scripting problems. It is frustrating having Python problems and Python projects due constantly in your courses.
We resolve these problems for you – using dedication from Python solution providers in your field, at the task levels that you are at – high school through university levels. Your privacy is guaranteed, we never share your information, and we offer you secure and reliable payment methods. Your Python project problems have requirements and deadlines, so we are here 24/7 to provide exquisite help in python.